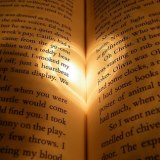 Sharing the important moments of your life or the life of a loved one with your family, children and friends is a true gift that can be passed down for generations to come. Those treasured stories that are shared at family gatherings and in letters, journals and in photographs are kept alive as long as possible, but over time they fade away and become vaguely recalled accounts of events from the near and distant past.
Granny's Memoirs was designed to assist you in permanently preserving those memories and to create bespoke beautiful books and bound collections for you and your family . Starting with the material you provide, we will edit, type it up, scan it, arrange it, and we can even transcribe audio recordings.  All your original items go into an exquisitely designed final product. Using the latest in publishing technology, we can take your photographs or electronic files and transform odds and ends into a biographical account of your life or the life of a loved one.
If you aren't looking for an autobiography but rather a way to share your favourite collections of poetry, short or long stories, journals, letters, sketches, bedtime fairytales  or even travel journals from your favourite places; look no further. We will make sure that all your valuable documents are preserved for prosperity in a personalised, bound book that you can share with family and friends.
We have the ability to convert very large documents and photographs into scaled images. This ensures that the final product is very professional and polished, exactly as any book you would find at your local bookstore.
Designing and creating a complete book is a new task for most people, so my staff and I are here to provide suggestions and creative input at each step along the way. Unlike some services, we treat each customer's request as a unique project, and we never use templates and pre-set formats. This ensures a completely original and individualised final product, custom designed to meet your requirements.
You will have full editorial control over the process, and can be involved in how the book is arranged, what material is included and even in the final format of the book. We can print hardback, paperback or spiral bound books that contain drawings, photographs, excerpts from diaries, journals or letters or any other type of documents you wish to include.
We understand that you may not need large numbers of these books, so we offer the option to print to order. You will have the ability to choose from one copy to thousands, with no requirement for a minimum order (except one finished copy!). For more information about how we can help with your publishing needs please contact us at 01594-564133 or jamos@exquisitewriting.com