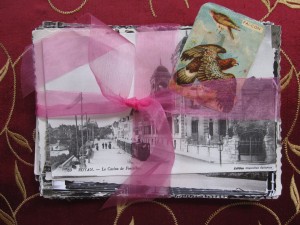 Imagine having the ability to create a lasting tribute to a love or friendship that changed your life – or the life of someone that you know.
Publishing a collection of love letters, poetry and correspondence that spans these relationships is a very powerful, emotional and meaningful way to pay tribute to these types of relationships.
Love And Friendship Across Time
Love is a universal concept that touches the hearts of all human beings regardless of their age, gender or cultural background. Love letters from relatives long gone still have the ability to bring warmth to your heart, and perhaps even a tear to your eye – even if you did not personally know the individuals.
Children and adults alike find value in understanding the strong bonds of love that hold parents, grandparents or great-great-great grandparents together. Letters or poetry between couples separated by families, moves, war, careers or situations beyond their control are life stories all on their own and make fascinating reading.
Stories of friendship across time, distance, and through good times and bad are yet another example of a universal concept that will draw in readers. These types of records serve as a lasting testimony to just how powerful friends and friendship can be throughout life.
Developing The Story
Often these types of letters and correspondence collections are difficult to sort through, organize, compile and structure. Our experienced staff will be able to review all the documents you provide and develop a comprehensive and appropriate way to present the material. The way that will be selected will be based on the focus you want for your project, as well as the specific types of documents you provide.
The story may also need to be fleshed out with text, photographs and descriptions if you so desire. This is created as a narrative that weaves through the book, highlighting the background that the readers need to have to make the story flow. This is our area of expertise and one which helps to give deep, lasting meaning to your collection of these treasured documents.
Poetry
Many people enjoy dabbling in poetry writing throughout their life. While they may not want to formally submit their work for publishing they still may have the desire to create a book of their work. Our service provides that perfect opportunity and allows you to create your own published collection of poetry. This makes a terrific gift to family members, or as a way to surprise the author with a wonderful book of his or her own poetry.
History And Creativity That Comes Alive
Preserving these collections of correspondence in a bound, published book has several purposes. First, it provides a lasting record of a meaningful human relationship that can be shared with generations to come. Secondly, it ensures that these documents will not be lost, damaged or destroyed as is so often the case when they are just stored in an old box in the attic or garage.
Last, and perhaps most importantly, it gives readers a positive message about their history or the history of someone they care about. Reading the words exchanged by your grandparents or their parents, or sharing the beauty in poetry collection provides a deep insight that simply cannot be duplicated in any other way.