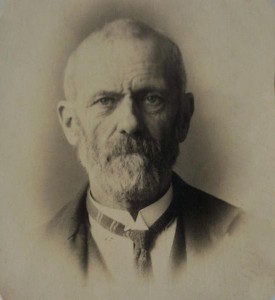 Biographies are a popular form of writing. Too often, however, you find yourself reading one just because you feel you should. This is often the case when people decide everyone must know about someone who is famous.
In this case, the individual was not someone well known internationally or even nationally. Dan decided to write a book about his grandfather.
Dan's grandfather was not an adventurer. He never travelled outside of England – except for that one disastrous holiday to Scotland. He spent his days working hard to support his family. He was a small shopkeeper in Hastings, East Sussex.
The author had his own ideas, but he did not know how to place the material in an orderly or at least easily read fashion. He wanted something for his own children to have to pass on to their children. Since his Dad had died when the children were still small, the work was an important way for Dan to memorialize his father and show children and grandchildren and all the children to come what he had done.
The work is an attempt to recreate the era of his grandfather, with glimpses at old Hasting including the old Central Recreation Ground, the old Pier and the Memorial. It is essential we all record and retain these flashes of the past. It is also vital we make the material as enjoyable as possible. If a biography – or any other work for that matter, is not compiled and then written in a agreeable manner, it will not serve its purpose but will sit languishing on the shelf.