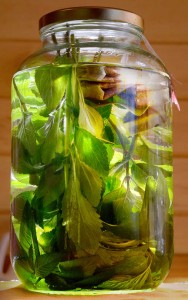 Modern medicine is slowing coming to terms with alternative medicines. While not exactly embracing the old home remedies with open arms, it is becoming more common to combine traditional and current medical practices – this is complementary medicine. While doctors may express surprise that many old methods or home remedies actually worked, your grandmother or grandfather certainly would not. This is the reason why the daughter of one such woman came to us.
Her idea was a simple one – to put together a "semple" – a book on the remedies she used and knew to be effective. These were tried and proven remedies passed to her from her grandmother..  in turn, her grandmother got them from her mother and so on. She had the ideas and the material; what she wanted was to compile the material in an orderly and highly readable fashion. Since not all of the material was computerized, the task was slow.
In the end, however, she got what she came for – a book she can be proud of – in truth, her own "semple." It comes complete with an index – something her grandmother and great grandmother would have appreciated. Moreover, plenty of space was allotted for her to include any further material she wishes to add, before passing it on to her own grand-daughter (she has only one son).
She is also thinking of putting together a book for her family on non-medical home remedies, which will include information and recipes on a variety of topics. Among the proposed topics are house cleaning, stain removal, garden plants, laundry and animal care.