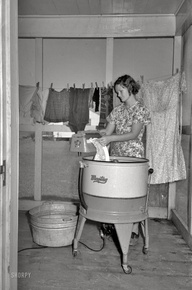 The old joke goes that somewhere inside us in a story crying to be heard and in most cases, it should be left that way – unheard. Fortunately, we don't believe that. Everyone has had an eventful life. It may not seem that way to them, but, once written down, it becomes clear that this is a story they need to tell.
Susan is a clear case in point. To all intents and purposes, she is a housewife. She always had been and still is – although at her age, according to her, she has actually slowed down. Yet, Susan's life has been anything but mundane.
At 80, she has lived through many changes. As a young child, she and her family – she was one of six, grew up in Yorkshire. It was a tough life. They had a small farm and sometimes only eked out a living. When the Great Depression struck, life became even harder. She was young at the time, having been born in 1927, but she still clearly remembers life at this time.
This was phase one of her life. Phase two came when war came and her brothers went off to fight.  A young woman, she began to take on more responsibility. Although soldiers were not common in her small part of the world, she did meet up with several. In fact, she eventually married a pilot.
He survived the War and the story goes on from there. Schooling, children, starting a business, failing and being forced to start from scratch. Susan tells it all with no bitterness. She is straightforward. At times, we needed to coax out more than the basics. She needed a little more detail – not "fluff" or idle chatter, but clarification of a few points or expanded description or even simply more information on certain things she said. This is common as we know what we mean and what happened and forget that others do not know the people or circumstances like we do.
Language and euphemisms are other options. In some instances, a footnote explains what a specific Yorkshire saying means for those of her great grandchildren (and any other readers) who no longer know. The same applies to certain farm equipment that has long gone the way of the dodo. This is important if an autobiography, or any other work, is to be read only by the author.
Susan's intent is to pass on to her children knowledge of their heritage. She needed clarification for some episodes. Hers is not a story of the grand and the mighty. It is a story of one life lived with courage, determination and even wry humour. In other words, Susan has put together an autobiography book of her life as she has lived it.